We wanted to give you a little insight into the team that assists and serves our customers each and every day.
Today, you'll get a chance to meet Zach Bartness, founder and owner of Shared Alliance Insurance, Inc. After owning and operating a captive insurance agency for over 5 years, Zach went on to found his own independent agency to provide the best quality coverage and education for both individuals and businesses alike when it comes to Insurance.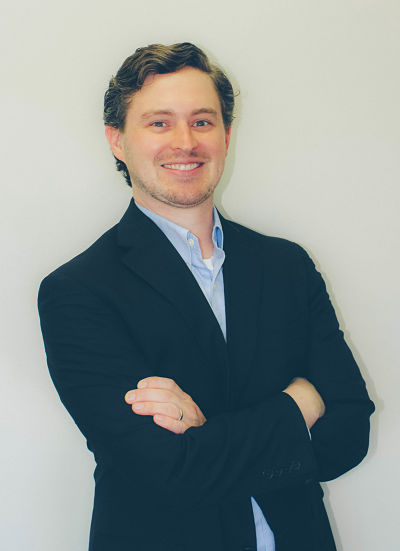 Zach Bartness
Bio
Zach Bartness, President and CEO, established Shared Alliance Insurance, Inc. in January 2013. Prior to forming Shared Alliance Insurance, Inc., Zach owned and operated a captive insurance agency for over 5 years. With 13 years in the insurance business, Zach has expertise in Commercial, Small Business and Personal Lines insurance. Zach is a licensed Property & Casualty and Life & Health Agent in the states of South and North Carolina and Property & Casualty licensed in Georgia and Tennessee.
Zach is a Commercial Lines Coverage Specialist (CLCS). Sponsored by The National Underwriter Company, this accredidation demonstrates extensive knowledge in a critical functional area of commercial property and casualty insurance.
Zach is a native of Atlanta, but now considers Greenville home. He enjoys the community Shared Alliance Insurance, Inc. serves, and makes it a priority to actively give back as well. Zach has served as a Board Member, Board Chairman, and Treasurer of several non profits in the Greenville area. Zach obtained his Bachelors of Science in Financial Management, with an emphasis in Real Estate from Clemson University.
A Few Fun Facts:
What's your job title?
President & Owner
What you do at SAI?
I help individuals, families and businesses make better insurance decisions.
What's your favorite quote?
Rome wasn't built in a day
What's your favorite movie/book?
Movie – Tin Cup, Book – any John Grisham book
What do you enjoy most when you are not working?
Spending time with wife and kids, golf, watching sports, cooking, wine
What is something unique about you that someone wouldn't find on your resume?
When I started my 9th Grade year of high school I weighed 83 lbs and was 5 ft tall. Not quite that now.
Why is Shared Alliance the provider of choice when it comes to insurance?
We help you understand what you're buying and why we recommend it (unlike the competition that is only focused on price.)
Who is most inspiring to you?
I'm highly intrigued by the leadership skills of highly successful coaches and business leaders.
Looking for insurance guidance for your business?